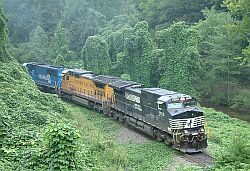 Welcome to the RRPictureArchives.NET contributor site of Monty Smith.



HEY!!!!

thanx for visitin my profile! do enjoy the pictures. I love comments, dont we all? I always comment back when I can. If I havent commented back, do bring it to my attention please?

So, once I get not-so-lazy, I might post something worth reading here. until then, check out my pix. I dont have alot of time to take train pix, but I do when I can, you know? Its an awesome hobby, even tho I kinda suck at it :/



You may browse my collection of pictures via the menu located on the left hand side of the page. I hope you enjoy the collection and thanks for stopping by!
Note: This site is best viewed in Internet Explorer 6.0 or above.
Select one of the links from the menu on the left to begin browsing the collection.